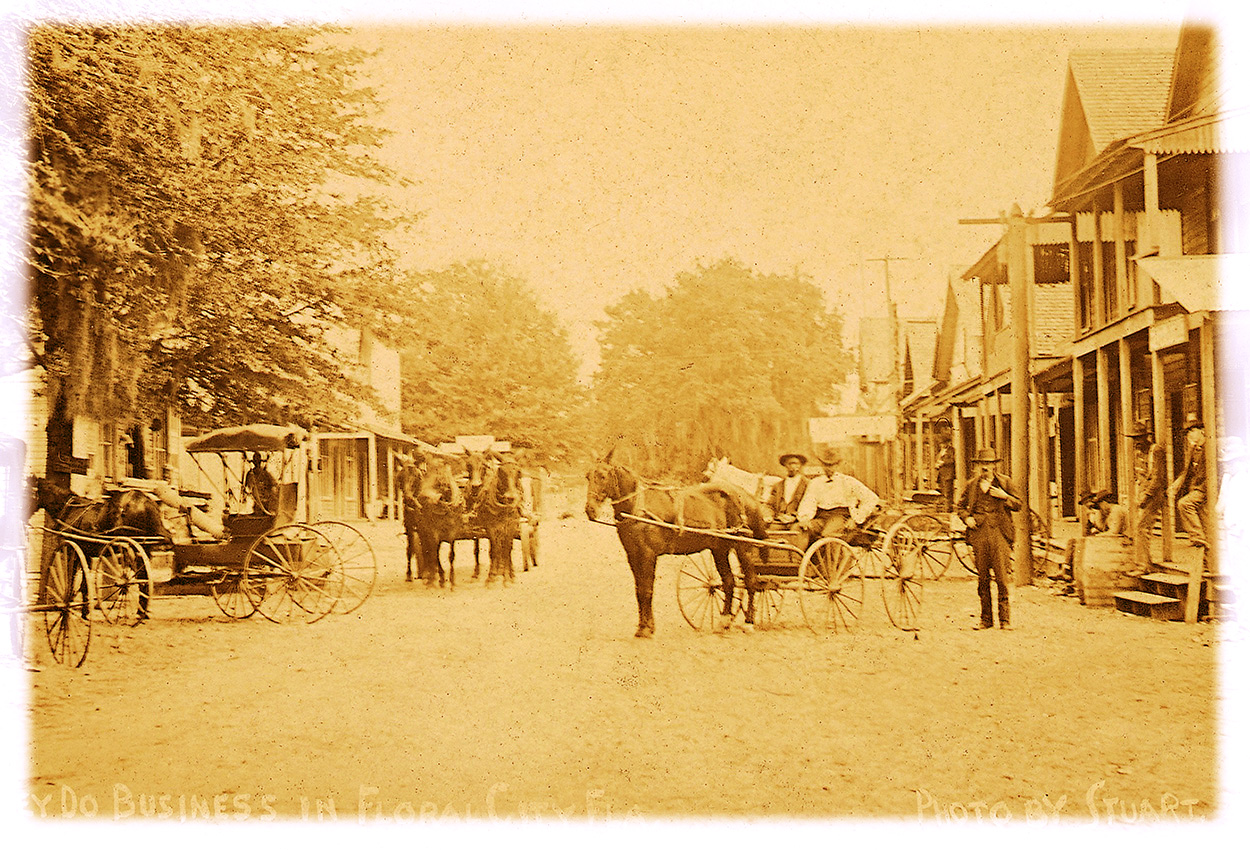 Floral City Heritage Council
Our Organization Members and neighbors are meeting new demands during these times of crisis.
Our Floral City neighbors, Camp E-Nini-Hassee, help the Heritage Council with Heritage Days Events and other local projects for many years. They are unable to have their traditional Spaghetti Supper and Fish Fry that we all look forward to attending each year to help them raise funds for their programs. They invite anyone who can to participate in their online fundraising projects.
---
Coping with Dementia is an Organizational Member of Floral City Heritage Council that uses our small-town setting to stimulate nostalgia therapy each year with an Annual Walk under the Historic Oaks. This year, Coping with Dementia is sponsoring the 2020 Virtual Wellness Challenge! Don't miss the chance to benefit from this project!
National Review of Annual Walk For Alzheimer's | Snippet presented October 2019 Membership Meeting
---
Naturecoaster.com shows the way to events, activities, and places for visitors and residents in Citrus, Hernando, and Pasco counties. Get to know the newest Organizational Member of Floral City Heritage Council.
---
Chronicling the Council's Pandemic Year
It was a year ago that Floral City Heritage Council (FCHC) held our 2019-2020 Membership Drive!
At the Quarterly Membership Meeting last October, the Membership Committee reported that FCHC currently boasts 10 Individual Members, 1 Organizational Member (Coping with Dementia, LLC), and 22 Households (44 members) who responded to the 2019 Annual Membership Drive.
We share the membership fees with the Citrus County Historical Society (CCHS) to support our role as one of five Councils under the Bylaws of the Citrus County Historical Society. The CCHS Bylaws came to a membership vote this month (September 2020).
Floral City Heritage Council has 41 people who are Lifetime Members who are not required to pay annual dues. The Citrus County Historical Society no longer makes Lifetime Memberships available. Still, we can boast of a total of 102 persons involved in Floral City Heritage Council and the Citrus County Historical Society.
At the October 2019 meeting, we also installed the following 2019-2020 Officers:
Co-Presidents: Laura Hennings and Terri Hartman, Vice President (Appointed): Frank Peters, Financial Officer: Janie Stewart, Recording Secretary: Paulette Ritchie, Membership Co-Chairpersons: Charla Bauer and Sandy Cross
Steering Committee Members (alphabetical list): Marcia Beasley, Bill Covington, Janet Donovan, Harvey Dunn, Ralph Johnson, Bill Metcalfe, Tom Ritchie, Sharon Thompson, Winn Webb
The Floral City Heritage Council held their second Quarterly Membership Meeting for 2019-2020 on January 28, 2020.
At the January meeting, Jennifer Clark shared how her research into her own Black American ancestors revealed strong Floral City connections that she wants to explore further. In the wake of that Snippet of History, several members have looked more deeply into their own ancestries and connections to places near and far.
Announcements of the installation of the Heritage Museum's Duval-Metz House Exhibit, developed over the past few years, stimulated more conversations.
That was the last 2020 meeting for members of the Floral City Heritage Council.
In early February we had a booth at the Floral City Strawberry Festival promoting the work of FCHC and the Floral City Garden Club on the Historic Avenue of Oaks.
On the last Monday of each month the Historic Tree Committee started "Walking the Avenue" to monitor the Oaks and maintain a record of the weather patterns, insects, plants, and events that impacted the trees.
By the end of February, we were concerned about the grand opening of the museum due to reports about the spread of a very contagious virus.
In March, we closed the Museum until further notice. No more observational data was collected on the Historic Oaks.
In April and August, the Third and Fourth Quarterly Meetings were canceled.
In July it was announced that the December 2020 Floral City Heritage Days events would be canceled.
This past week, like an omen, of sorts, a crew of PAFF Tree Specialists, including a certified arborist, provided much-needed support to the Historic Oaks along Orange Avenue, trimming them and clearing out the growth between branches that can severely damage the trees if left untended. It was a treat to send an announcement out again—even though after my long hiatus I forgot to hide the contact addresses. It gave me a chance to hear from so many people whose voices I have in my mind as echoes of our times together . . .
And now, it's time for 2020-2021 Annual Membership Renewals. It's also time for our membership fees to go to the support of the Citrus County Historical Society.
If you have read this far, thank you very much for your interest in Floral City Heritage Council.
---
Mission: The Floral City Heritage Council serves as an advocate for Florida historic preservation and presents and supports Florida folk-life programs. Established in September 1992 as a local branch of the Citrus County Historical Society, we support and promote the Society's mission to preserve and further the knowledge of the history and pre-history of Citrus County, Florida, and nearby areas.
---
2020 Annual Awards
---
Scroll down for Museum Volunteer Schedule
---
Floral City Heritage Museum will be CLOSED until further notice
---
---
We are currently building the information on this site. Please explore and get acquainted with us and the redesigned webspace.
Charla Bauer, Web | Jeane DeFelice, Facebook, Twitter, Instagram | Janet Donovan, Publications | Marcia Beasley, Publicity | Paulette Ritchie, Records