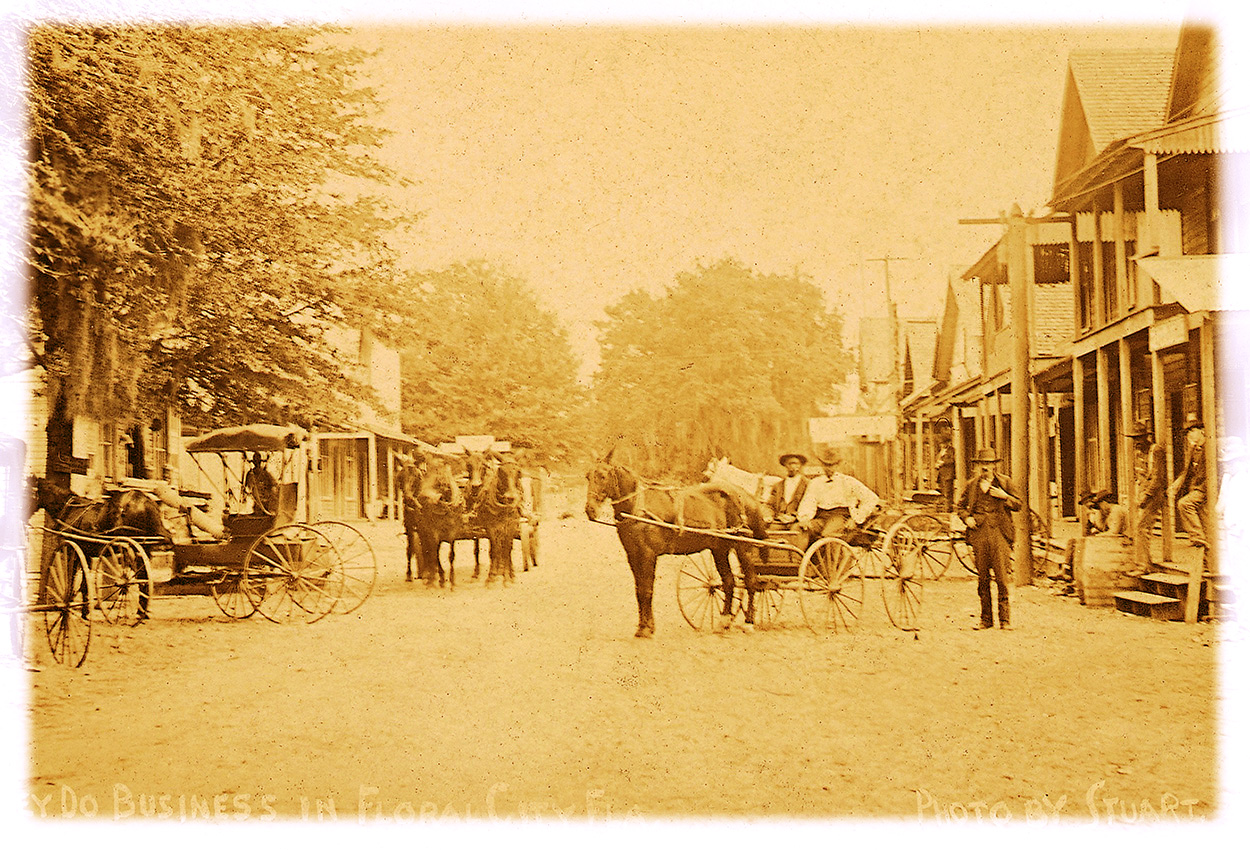 8394 E Orange Ave, Floral City, FL 34436
Open Fridays and Saturdays
10 am - 2 pm
Museum Project Days every Thursday 10 am - Noon
---
---
Next Tree Committee Meeting
March 27 at 9 am in the Museum
---
---
Heritage Days 2020
Friday, December 4, 2020
5:30 - 9 pm
Saturday, December 5, 2020
10 am - 4 pm
Floral City Heritage Council Upcoming Events
Scroll down for Museum Volunteer Schedule
---
Local State of Emergency Notice!
The county late Monday afternoon released a lengthy list of program closings or postponements. They include county libraries, which will be open only to drop off or pick up materials. There will be no browsing and public computer use is suspended, the county release states. (Citrus County Chronicle, March 17, 2020: Shutting Down: Counties, cities, schools cancel programs, close buildings)
---
Floral City Heritage Museum will be CLOSED until further notice
---
Thursdays, 10-Noon
All Museum Project Workdays are cancelled until further notice
---
Plant Sale, March 28, 2020 - Postponed until Fall
Floral City Garden Club, partners in Heritage Oaks Preservation
Susie Metcalfe, President of the Garden Club, says, "Nothing is preventing you from getting out in your garden, enjoying our warm dry spring and getting a little therapy in the process. Take care of yourselves and your families."
---
From the Friends of the Library
Beginning on Tuesday, March 17, our library branches will remain open on a regular schedule for pick-up and drop-off of library materials ONLY. Items may be requested online through the library catalog and you will receive an automated call or email when it is available. There will be limited access to the buildings, they will be closed to shelf browsing and public computer use has been suspended. All library programs, classes, and events have been cancelled, including all meeting room use at all locations by all community groups and organizations.
---
Next Tree Committee Meeting - Friday, March 27, 2020
9 am in Heritage Museum - Cancelled
---
Next Tree Walk Monday, March 30, 2020
10 am Walk the Trees - Observation and Data Collection - 1-2 people only
Notes from Tree Walks (coming soon)
---
---
Steering Committee Meeting
Tuesday, April 14, 2020, 5:30 pm in the Heritage Museum
---
Third Quarterly Meeting
Tuesday, April 28, 2020
7 pm
Floral City Community Building
Watch here for more details!
---
Fourth Quarterly Meeting
Awards and Annual Elections
Tuesday, August 25, 2020
7 pm
Floral City Community Building
Watch here for more details!
---
We are currently building the information on this site. Please explore and get acquainted with us and the redesigned web space.
Charla Bauer, Web | Jeane DeFelice, Facebook, Twitter, Instagram | Janet Donovan, Publications | Marcia Beasley, Publicity | Paulette Ritchie, Records