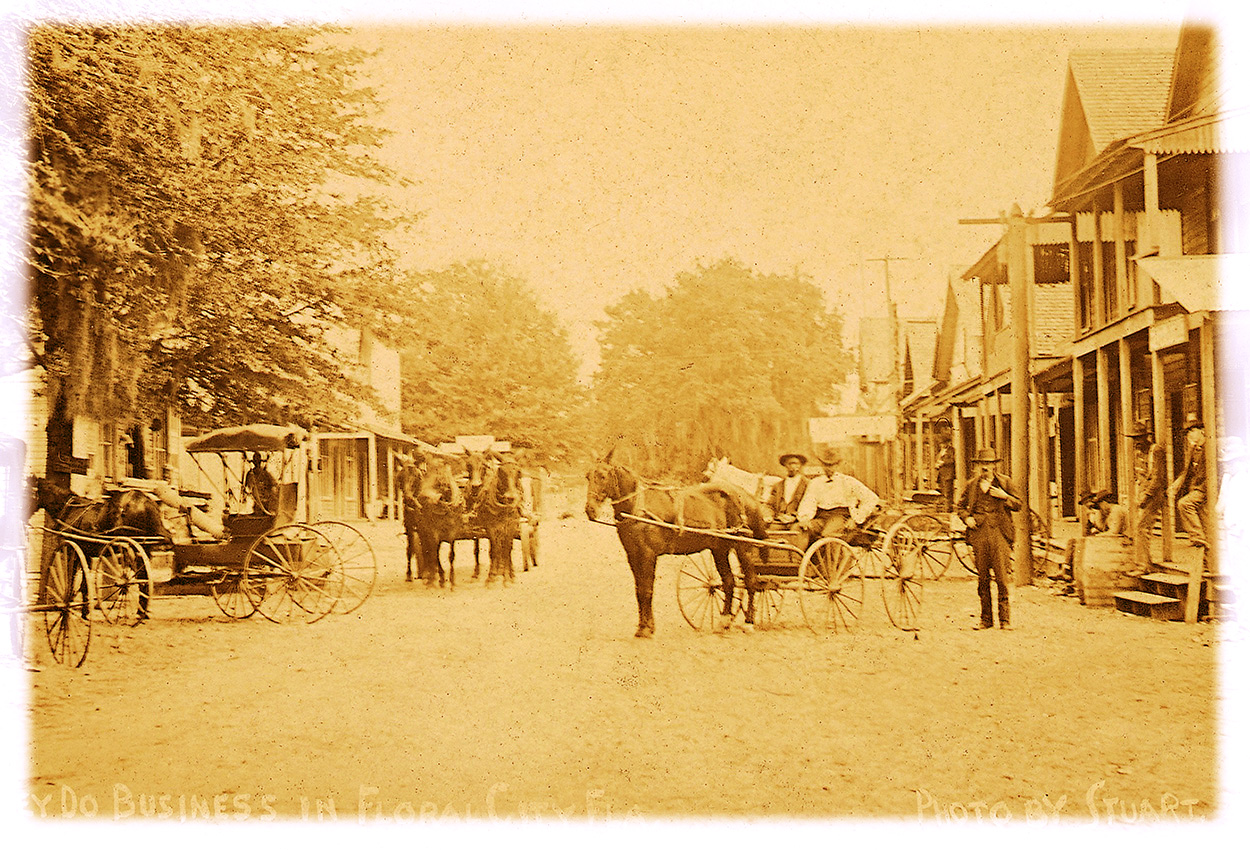 Floral City Heritage Council
Mission: The Floral City Heritage Council serves as an advocate for Florida historic preservation and presents and supports Florida folk-life programs. Established in September 1992 as a local branch of the Citrus County Historical Society, we support and promote the Society's mission to preserve and further the knowledge of the history and pre-history of Citrus County, Florida, and nearby areas.
---
Tentative Floral City Heritage Council Calendar for 2021-2022 (August - July)
---
| | |
| --- | --- |
| | The Floral City Water Association (FCWA), a corporate member of Floral City Heritage Council (FCHC), provided a water fountain to enhance the corner of Orange Ave and US 41. Volunteers from the FCWA and FCHC and the Floral City Garden Club collaborated on the setup of the new landmark. |
Learn more about the corner enhancement project
---
Even though the museum has been closed since March 2020, we have been planning and completing projects, which include turn-of-the-century street and directional signs. In addition, we are installing floral sculptures to put more floral in Floral City. We would like to thank our generous donors who have responded to requests for support of these and other projects.
ANONYMOUS

DUKE ENERGY

RED BRICK PLACE

NICK NICHOLAS FORD

ACE HARDWARE INVERNESS

COPING WITH DEMENTIA

FLORAL CITY GARDEN CLUB

CROSSLAND REALTY

CITRUS COUNTY CHAMBER OF COMMERCE

PAM & MURRAY

ATKINSON

TERRI & DAVE

HARTMAN

AMBER & HARVEY

PERSYN

LAURA & PETE

HENNINGS

PHILLIP

ANDERSON

NANCY & ALAN

JACKSON

CATHI & BARRY

AYERS & PENDRY

RALPH

JOHNSON

LYNN & HD

BASSETT

CAROL

KANKA

MARCIA

BEASLEY

ANGELA & JOHN

MCCOURT

PAM

BELLMAN

SUSIE & BILL

METCALFE

EILEEN & CHARLES

BETZ

KAREN

MORTON – CENTURY 21

DAVID

BURNS

PHYLLIS & FRANK

PETERS

GEORGIE & DAVID

CONRAD

LINDA & DENNIS

REILAND

JEANE

DE FELICE

PAULETTE & TOM

RITCHIE

HARVEY

DUNN

WINNIE & STEVE

SCHRIEBER & COX

TIMOTHY

DUTTON

JANIE

STEWART

DIANE & JIM

FREUND

DONNA & GARY

THOMAS

SUE ELLEN & MIKE

FRIDDLE

SHARON & KEN

THOMPSON

DR. JOHN

GELIN

JANET & BILL

WEBER

MARY

GRAFF

CAROL & KELLEY

WOOD

JEANETTE

HAAG
---
Floral City Heritage Museum is currently CLOSED
---
2020-21 FCHC Project

| | |
| --- | --- |
| | New "old" street signs in Floral City's National Register Historic District were funded by Duke Energy, Red Brick Place, and Anonymous Donor. |
| | Volunteers from the Heritage Council and Floral City Garden Club cleared the Northeast corner of Florida Ave and Orange Ave. Excitement is growing for the 2021 projects to "restore the floral in Floral City." |
Organizational Members of Floral City Heritage Council
Coping with Dementia is an Organizational Member of Floral City Heritage Council that uses our small-town setting to stimulate nostalgia therapy each year with an Annual Walk under the Historic Oaks.
Naturecoaster.com shows the way to events, activities, and places for visitors and residents in Citrus, Hernando, and Pasco counties. Get to know the newest Organizational Member of Floral City Heritage Council.
Citrus County Historical Society Newsletters
---
The information on this site is updated. Please come back often to get acquainted with FCHC and our webspace.
---

Charla Bauer, Web | Jeane DeFelice, Facebook, Twitter, Instagram | Janet Donovan, Publications | Marcia Beasley, Publicity | Paulette Ritchie, Official Records