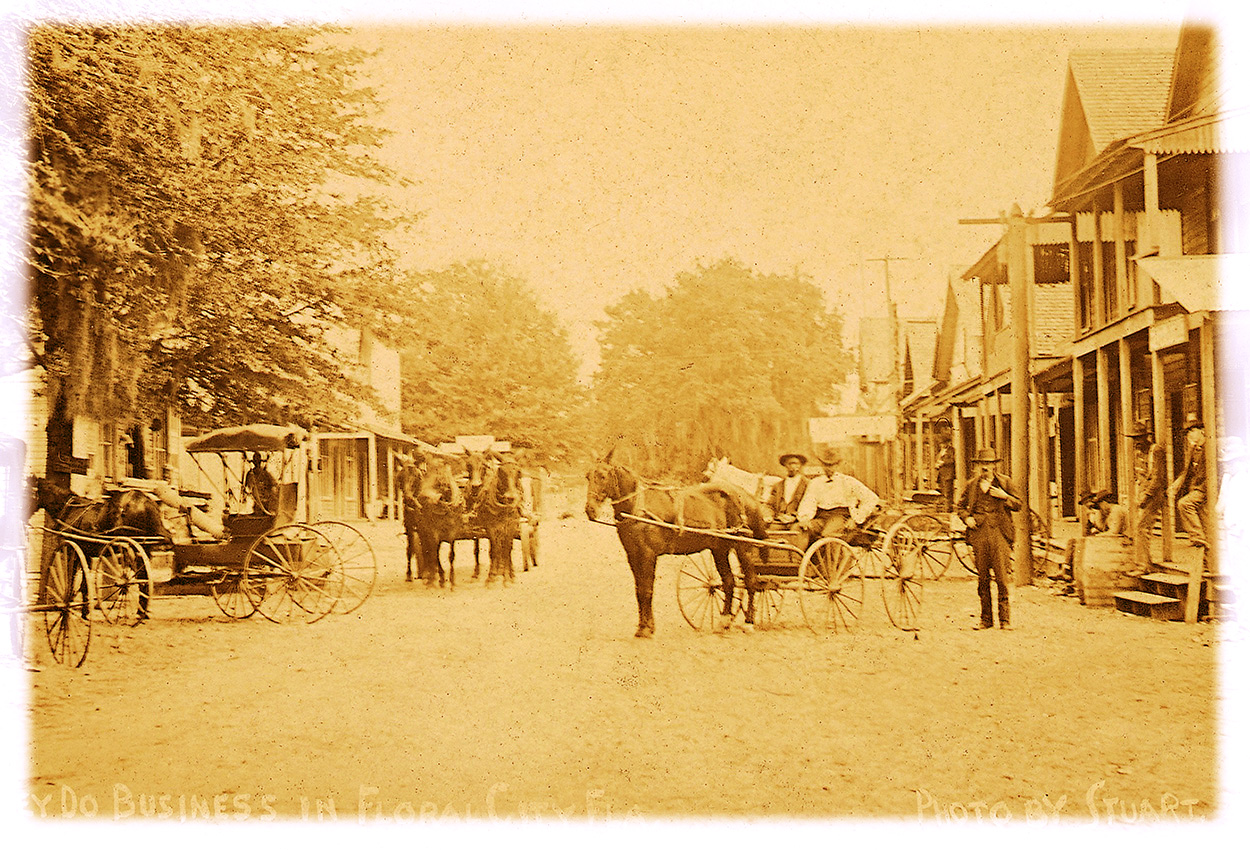 Thursday, December 5, 2019
10 am-12 noon
Final Museum and Duval House Setup for Heritage Days!
Heritage Homeowners: Call 352-586-6904 for assistance!
---
---

Tree Selection for Replanting
---
---

New Historic Sites will open for free tours on Heritage Days

Wagon Rides will be on a Schedule this year!
Stop by and pick up your tickets for the scheduled time you want to ride the wagon.
Tickets are available on a first-come-first-served basis for each scheduled ride.
Hold on to your tickets while you visit the museum, walk the avenue, enjoy the singers, and more!
Be in the line by the designated time for your scheduled wagon ride.
Enjoy the singing of Joe & Kathy Donato and Terri & Dave Hartman, then enjoy the ride!
Passengers in Line

Wagon

Loads - 5 min

Wagon Ride

down avenue and back

(15 min)

Wagon

Unloads 5 min

5:15

1

5:30

5:30-5:45

5:50

2

5:40

5:40-5:55

6:00

5:40

1

5:55

5:55-6:10

6:15

2

6:05

6:05-6:20

6:25

6:05

1

6:20

6:20-6:35

6:40

2

6:30

6:30-6:45

6:50

6:30

1

6:45

6:45-7:00

7:05

2

6:55

6:55-7:10

7:15

6:55

1

7:10

7:10-7:25

7:30

2

7:20

7:20-7:35

7:40

7:25

1

7:35

7:35-7:50

7:55

2

7:45

7:45-8:00

8:05

7:45

1

8:00

8:00-8:15

8:20

2

8:10

8:10-8:25

8:30

8:10

1

8:25

8:25-8:40

8:45

2

8:35

8:35-8:50

8:55

Terri & Dave Hartman and Joe & Kathy Donato performances ongoing