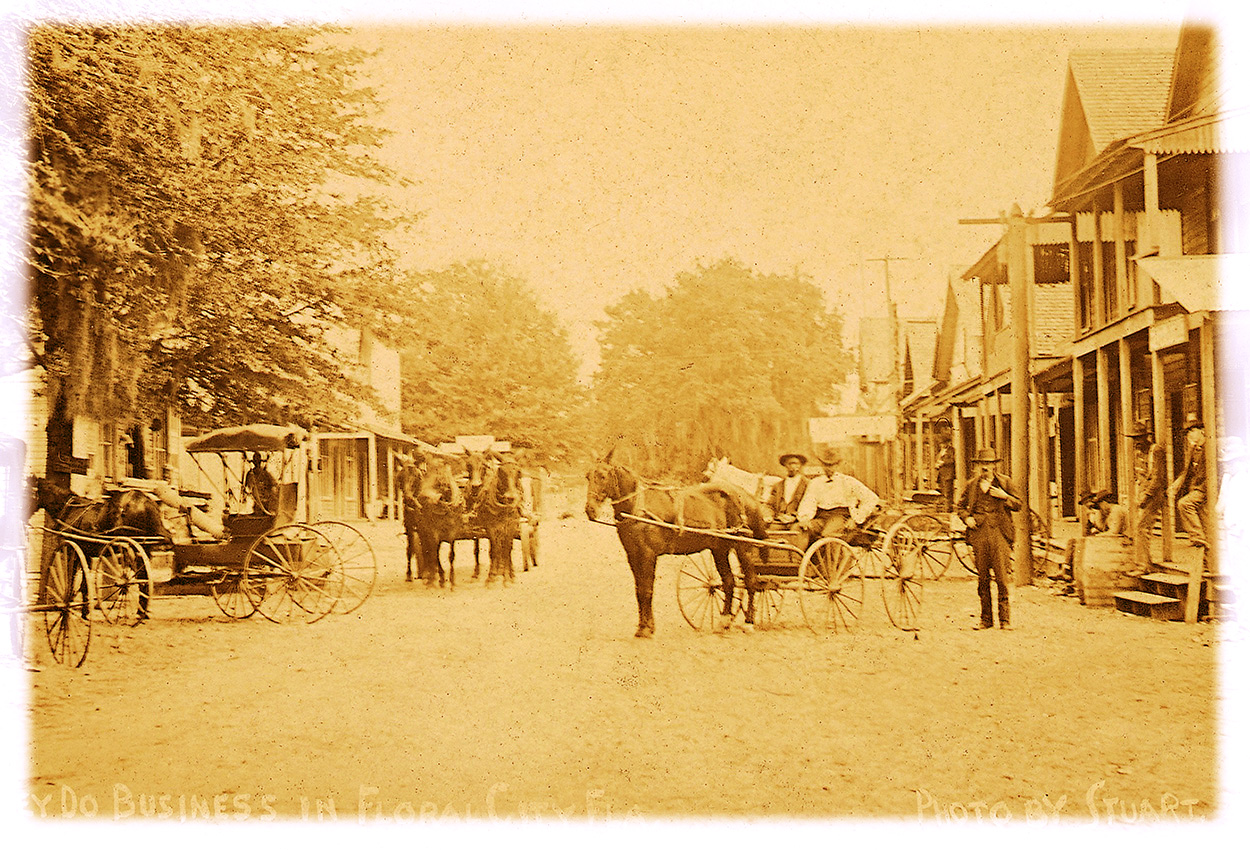 8394 E Orange Ave, Floral City, FL 34436
Open Fridays and Saturdays
10 am - 2 pm
Museum Project Days every Thursday 10 am - Noon
---
---
Next Tree Committee Meeting
March 27 at 9 am in the Museum
---
---
Heritage Days 2020
Friday, December 4, 2020
5:30 - 9 pm
Saturday, December 5, 2020
10 am - 4 pm
Community Links
Welcome to Floral City
Real Old Small Town Florida
Floral City Heritage Council
(Guiding Documents PDF) targeted link on archive page
2019-20 Officers – I will add the email links to all of these
Co-chairwomen
Terri Hartman & Laura Hennings
Vice President
Frank Peters
Financial Officer
Janie Stewart
Secretary
Paulette Ritchie
Membership Co-chairwomen
Charla Bauer & Sandy Cross

2020 Steering Committee Members
Marcia Beasley
Pam Bellman
Bill Covington
Janet Donovan
Harvey Dunn
Ralph Johnson
Bill Metcalfe
Tom Ritchie
Sharon Thompson
Winn Webb
Annual Membership Drive  – August 1 – September 30
Link to shopping cart
Floral City Heritage Council Museum Volunteer Training
 
Operating the Media Viewer

Locating items in the Museum
Summer Library Program in the Museum

Making butter Takes awhile (HD Bassett)

My Name in Hieroglyphics
A Day at the Museum Builds Background Knowledge that helps develop literacy, mathematics, and social skills
Florida Public Archaeology Network (FPAN) partners
Kassie Kemp, FPAN
Links to FPAN documents and Pages (These will be targeted links on the archive page)
Local cemeteries
Floral City Heritage Council partners with Inverness Heritage Council on the care and upkeep of the Dampier Cemetery where Marie Duval is buried.

Floral City has more than 17 cemeteries that have been identified but not yet cataloged.
The Hills of Rest is right on the edge of town.
The Frazier/Williams Cemetery (or the Floral City Community Cemetery) on Great Oaks Blvd is a famous entry in the Black History Trail as the oldest African American Cemetery in Florida.
Links to More Floral City Activities
Links to Activities nearby Floral City