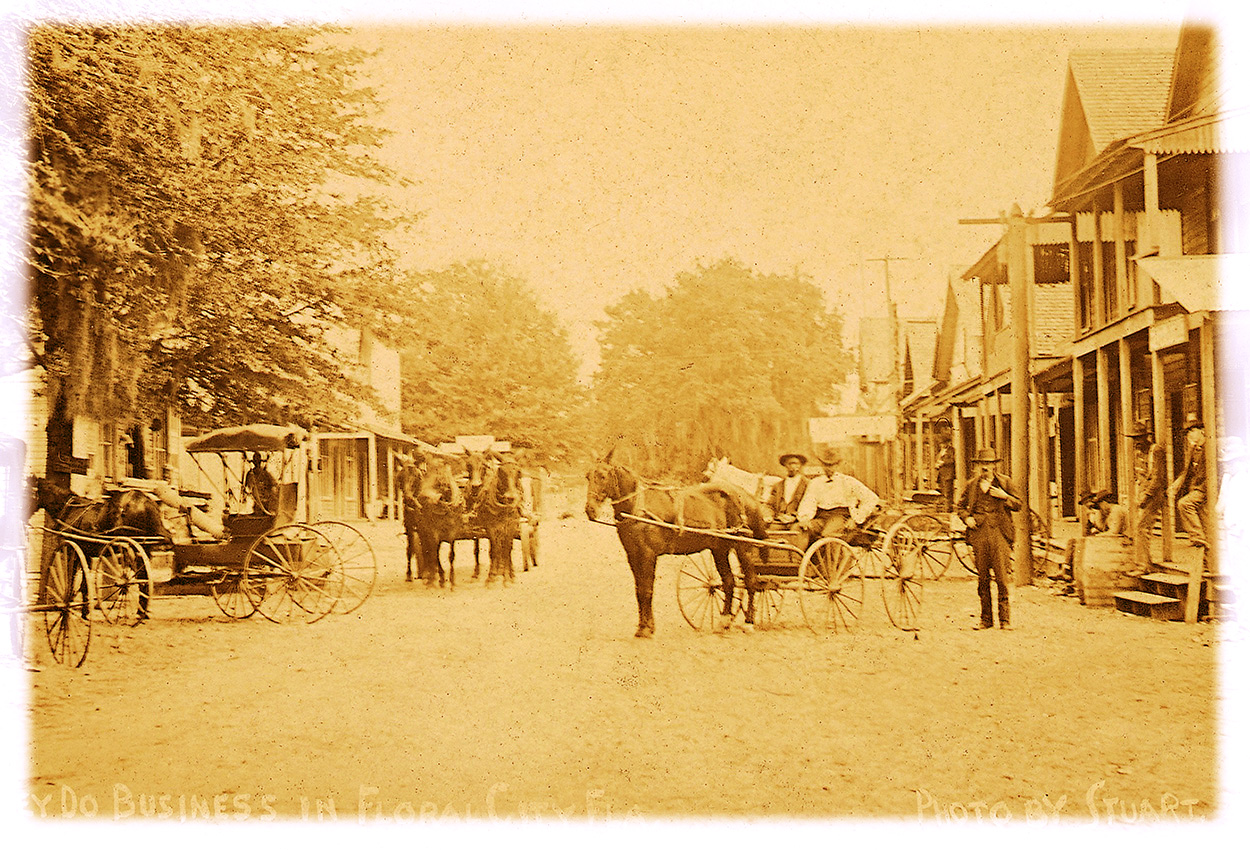 Address correspondence to:
The Floral City Heritage Council
P O Box 328
Floral City, FL 34436
---
Floral City Community
Naturecoaster.com, an FCHC Corporate Member
Best Places to Live in Florida
Citrus County Board of County Commissioners
---
If you live in the Floral City ZIP code - or can round up a friend who does - don your Easter bonnet or your vintage clothing and take part in the Spring Into History parade.
The date to register to march or ride in the parade is March 13. If interested, contact us!
If you live outside the 34436 ZIP code, you're invited to line up along Orange Avenue from 11:00 am to 12:00 pm to watch the parade!
Facebook: fcheritagedays
Twitter: HeritagedaysFC
Instagram: heritagedaysfc
---
Mission: The Floral City Heritage Council serves as an advocate for Florida historic preservation and presents and supports Florida folk-life programs. Established in September 1992 as a local branch of the Citrus County Historical Society, we support and promote the Society's mission to preserve and further the knowledge of the history and pre-history of Citrus County, Florida, and nearby areas.
---
Floral City Heritage Days Events are designed to preserve and further knowledge of the history and pre-history of Citrus County, Florida, and nearby areas. (FCHC Policies)
---
NEW HERITAGE DAYS EVENT - SPRING INTO HISTORY
March 25, 2023 from 10:00 AM to 4:00 PM
Join us in a parade down Orange Avenue and a day enjoying all the Floral City has to offer while
celebrating the 140th anniversary of the layout and mapping of Floral City!
Applications are being accepted now for the parade.
THANK YOU VISITORS, VOLUNTEERS, AND OTHERS FOR A SUCCESSFUL 2022 EVENT!
2022 CANDLES, CAROLS 'N CARRIAGES
---
Accessibility Policy
The Floral City Heritage Council is committed to ensuring ongoing equal accessibility of information via its website. We follow the guidance of Section 508 of the Rehabilitation Act of 1973. Our goal is to make improvements to your user experience. If you encounter an accessibility issue while using our website, please note the web page where you encounter the accessibility issue and contact the web liaison. We will make all reasonable efforts to make the information accessible.