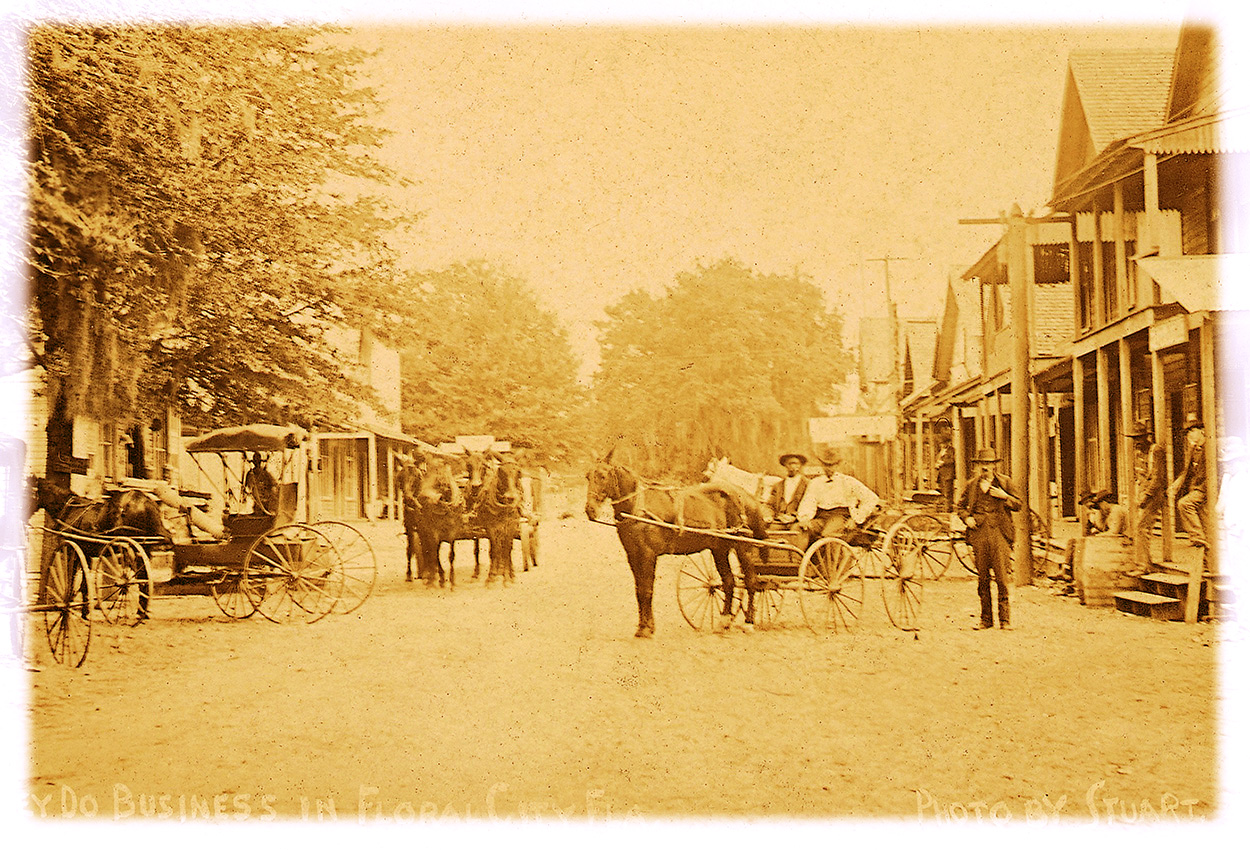 Floral City
A Real Old Small Town
---
Tree Selection for Replanting
---
New Historic Sites
will open for free tours on Heritage Days
Reviews of Our Current Exhibits
Museum News
Museum Project Days
Thursday, December 5, 2019
Final Setups for Heritage Days
Thursday, December 12, 2019
Last Museum Project Day until 2020
Heritage Days : Dec 6 & 7
Museum Volunteers

Friday, December 6

Museum Galleries

Duval-Metz House Volunteers

5-7 p

Bill and Tom

7-9 p

Bill and Frank

Saturday, December 7

Museum Store

10 am – 1 pm –

5-7 p

Paulette, Carol K.

Lynn

7-9 p

Susie and Sharon

HD

Saturday, December 7

Frank

Museum Galleries

Debbie

10 a – 1 p

Bill and Susie

Ed

1 – 4 p

Bill and Frank

1 pm – 4 pm

Museum Store

Lynn

10 a – 1 p

Paulette, Carol K.

HD

1 – 4 p

Sharon and Marlene

Janet D.

Ron A
| | |
| --- | --- |
| | August 16 – Joan Yerka and Kenda Hedden celebrate a birthday at Floral City Heritage Museum. They were welcomed by Janie Stewart, the Museum volunteer of the day. We are searching for a history of Singing Forest which Joan was looking for as a birthday treat! If you know one, call the museum and leave a message! |
Summer at the Museum
In June, the Director and Museum volunteers had a great time with approximately 20 students in cooperation with the Floral City Branch of the Citrus County Library System daytime summer program. The hands-on experiential activities in which the children engaged were specifically designed to build background knowledge with first through fifth grade students.
Items to Note
Since April, Floral City Heritage Council Team led by new Museum Director Bill Metcalfe has built a new display case for the canoe recovered in Floral City area waters.
The rooms behind the Museum exhibits have been cleaned and organized, while some cleared storage areas have been designated as office space.
Thanks to the assistance of Brent Zaniewski, the Museum now has a phone and WiFi for guests and museum volunteers to stay connected.
A team is currently working on a next exhibit on the Duval-Metz house.
The team is also reviewing all the items kindly loaned to the Heritage Museum for more exhibits and organizing historical documents related to council activities.
The Museum has a new television in the media/meeting room to show the videos. In addition, the museum is updating the climate control systems.
MUSEUM STORE PAGE / SHOPPING CART
Serving a special niche in the county, the Museum's "Country Store" offers items relating directly to Floral City, Citrus County and other items seldom found at the modern chain stores. We have feather dusters, wooden-handled corn brooms, glass wasp catchers, antique tin signs, wooden toys and hand fans.
Reviews of Our Current Exhibit
NatureCoaster.com - (https://www.naturecoaster.com/another-day-another-dollar-historic-exhibit-gala-jan-19-floral-city/)
Cycle Scene in Floral City – (https://www.yoursun.com/arcadia/news/cycle-scene-floral-city-citrus-county-s-quaint-visit-avenue/article_2ddd1a72-8ead-11e9-abb8-e79a1eb53f4f.html) (Arcadian Article)